Discover North East, Maryland: A Charming Waterfront Town
This week's community profile we are taking look at  North East, Maryland.  Located in Cecil County Maryland, on the shores of the Chesapeake Bay and North East River. Whether you're considering moving to the area or just looking for a weekend getaway, North East offers a unique blend of small-town charm, natural beauty, and recreational activities.
Lifestyle:
North East embraces laid-back lifestyle that revolves around community, nature, and quality of life. The town hosts various events and festivals throughout the year, providing opportunities to connect with fellow residents and celebrate local traditions. Dining options range from charming local eateries serving fresh seafood to cozy cafes.  Also home to the Upper Bay Museum where they "Preserve the Lifestyle of the Waterman and Hunter of the Upper Chesapeake Bay".  The town's proximity to Wilmington, Baltimore and Philadelphia also allows for convenient access for commuters or to explore larger urban amenities.
Downtown North East:
Discover the town's charming downtown area, lined with unique shops, boutiques, art galleries, and delightful restaurants. Take a leisurely walk and soak in the friendly atmosphere. Being situated along the Chesapeake Bay, North East provides ample opportunities for boating, fishing, kayaking, and paddle boarding. Embrace the water-centric lifestyle and make the most of the region's natural beauty. North East is home to several wineries and vineyards that offer tours and tastings. Relax and unwind while savoring the flavors of locally produced wines.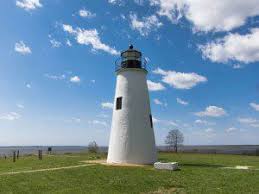 Visit Elk Neck State Park: 
Just a short drive away, Elk Neck State Park boasts stunning landscapes, including wooded hills, sandy beaches, and breathtaking views of the Chesapeake Bay. Enjoy camping, hiking, swimming, and fishing in this nature lover's paradise. The park is home to Turkey Point Lighthouse. This historic lighthouse offers panoramic views of the bay. Climb to the top and capture breathtaking photos or learn about its fascinating maritime history.
Come Home to North East, MD: 
North East, Maryland, offers a vibrant and welcoming community with an abundance of recreational activities and natural beauty. Whether you're exploring the charming downtown area, enjoying outdoor adventures at Elk Neck State Park, or indulging in local wines, offering something for everyone.  Let our expert agents at Coldwell Banker Chesapeake Real Estate help you find your dream home or vacation home in this beautiful Cecil County community. 
Helpful Resources:
Visit our website and blog for additional resources and community profiles.