Are you in search of a picturesque waterfront town that combines small-town charm with natural beauty? Look no further than Rock Hall, Maryland! Nestled along the scenic Eastern Shore, this enchanting community offers an escape from the hustle and bustle of city life. In this blog post, we will delve into the wonders of Rock Hall, providing you with essential information and resources for both visitors and potential residents.
Discovering Rock Hall: A Hidden Gem on the Eastern Shore
Rock Hall, located in Kent County, Maryland, is a captivating waterfront town that has successfully preserved its historic appeal. With a population of around 1,300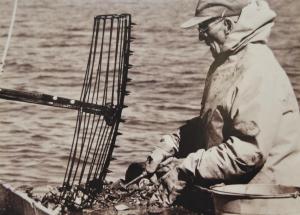 residents, giving a warm and welcoming atmosphere, where neighbors quickly become friends.  Rock Hall's convenient location makes it a short drive away from major cities such as Annapolis, Baltimore, Philadelphia, and Delaware. Residents can relish the tranquility of small-town life while enjoying easy access to the amenities and attractions of larger urban centers.
Natural Beauty and Outdoor Recreation
Rock Hall's stunning natural surroundings serve as a major attraction. Situated along the Chesapeake Bay and the scenic Chester River, this waterfront haven provides opportunities for outdoor enthusiasts. Explore the scenery through activities such as kayaking, boating, fishing, or leisurely strolls along the picturesque shoreline.
Looking for land-based adventures, charming parks and trails are scattered throughout the area. Eastern Neck National Wildlife Refuge, is a must-visit destination for nature lovers, offering diverse habitats and abundant wildlife.
A Vibrant Cultural Scene
Rock Hall has a lively cultural scene that proudly showcases its rich heritage, bylaying host to a variety of events and festivals that celebrate the town's maritime history and community spirit. The Rock Hall 4th of July Celebration, Fall Fest, Pirates and Wenches Fantasy Weekend, and Annual Triathlon are just few favorites among locals and draws visitors from near and far.
Resources for Visitors and Potential Residents
Looking planning a weekend getaway or considering a permanent move to Rock Hall, here are a few helpful links to get you started:
Discover the beauty, charm, and warm community spirit of Rock Hall, Maryland.Coldwell Banker Chesapeake Real Estate's team of local expert agents are here to guide you. With their in-depth knowledge of the area, they can help you find the perfect home that suits your preferences and budget. Welcome home!