St. Michaels is a charming town in Talbot County, Maryland, United States. It is known for its picturesque waterfront views, historic sites, and cultural attractions.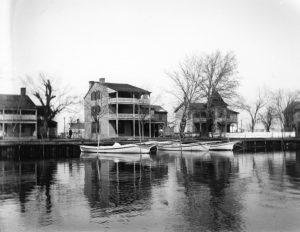 The town was founded in the early 18th century and played a significant role in the maritime industry, serving as a center for shipbuilding, fishing,
and seafood processing. During the War of 1812, St. Michaels was the site of a skirmish between British forces and local militia, known as the Battle of St. Michaels. In the late 19th and early 20th centuries, St. Michaels became a popular summer resort for wealthy families from Baltimore and Washington, D.C. Today, St. Michaels is a popular tourist destination, known for its historic charm, water views, and local festivals and events.
Today, St. Michaels remains a popular destination for tourists and locals alike. Its charming downtown area is filled with shops, restaurants, and galleries, and its rich history and cultural attractions continue to attract visitors from around the world.
Demographics:
Population: As of the 2020 U.S. Census, St. Michaels had a population of 1,056 people.
Median age: 55 years old
Racial makeup: 81.7% White, 14.9% African American, 2.2% Hispanic or Latino
Gender makeup: 53.5% female, 46.5% male
Economy:
Major industries: tourism, agriculture, fishing
Average household income: $82,500
Major employers: Chesapeake Bay Maritime Museum, local restaurants and shops, and bed and breakfasts.
Education:
St. Michaels is part of the Talbot County Public Schools system, which includes several elementary schools, middle schools, and high schools.
St. Michaels Country Day School is a private school serving students from preschool through eighth grade.
Culture and attractions:
Annual events:
Resources: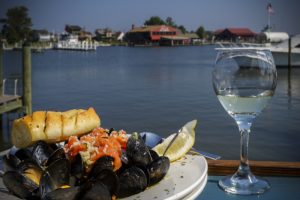 Overall, St. Michaels is a vibrant community with a rich history and diverse attractions. Whether you are interested in exploring the town's museums and cultural sites, or enjoying the great outdoors, St. Michaels offers something for everyone. Let us make your dream of living in St. Michaels a reality!  Visit us at cbchesapeake.com